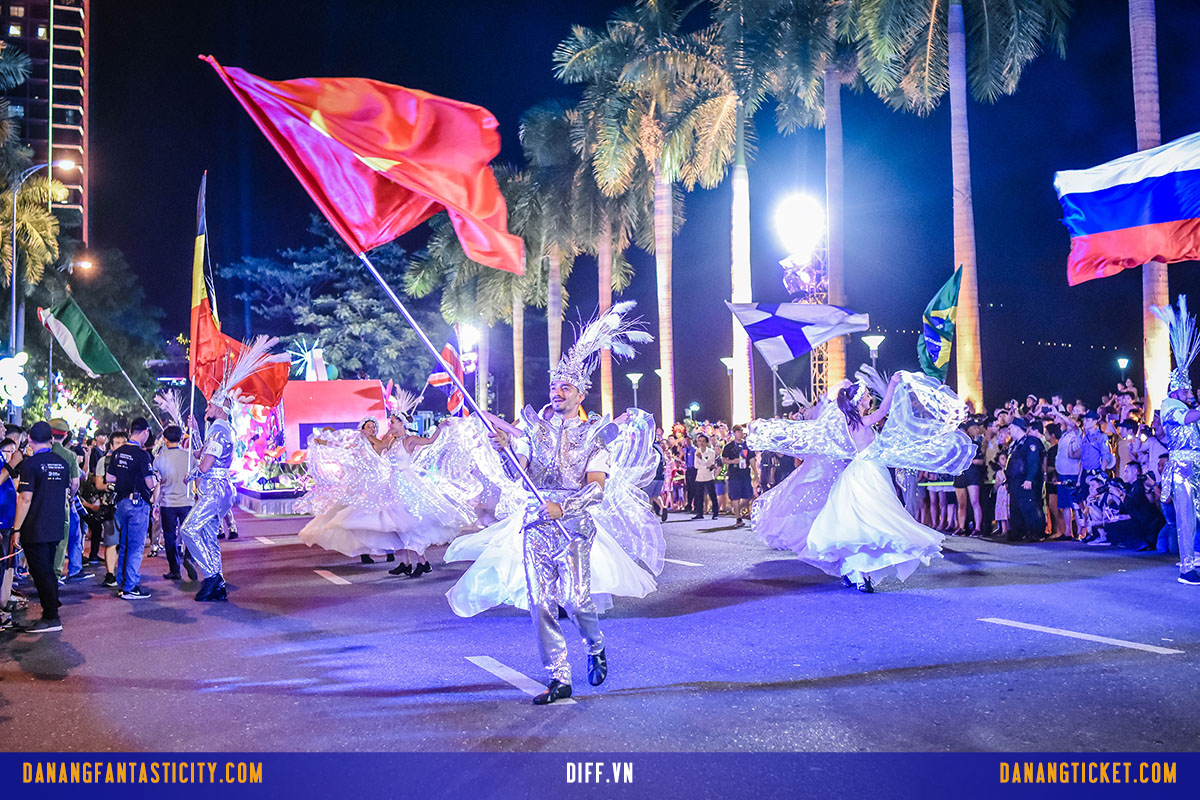 From 19h00 to 21h30 every Sunday (from 2nd June to 7th July), as a supporting event of Danang International Fireworks Festival, Carnival festival DIFF2019 will bring a cool breeze to the summer of Danang by exciting waves of music, of street performers, and all the colors of flower cars, costumes and art performances.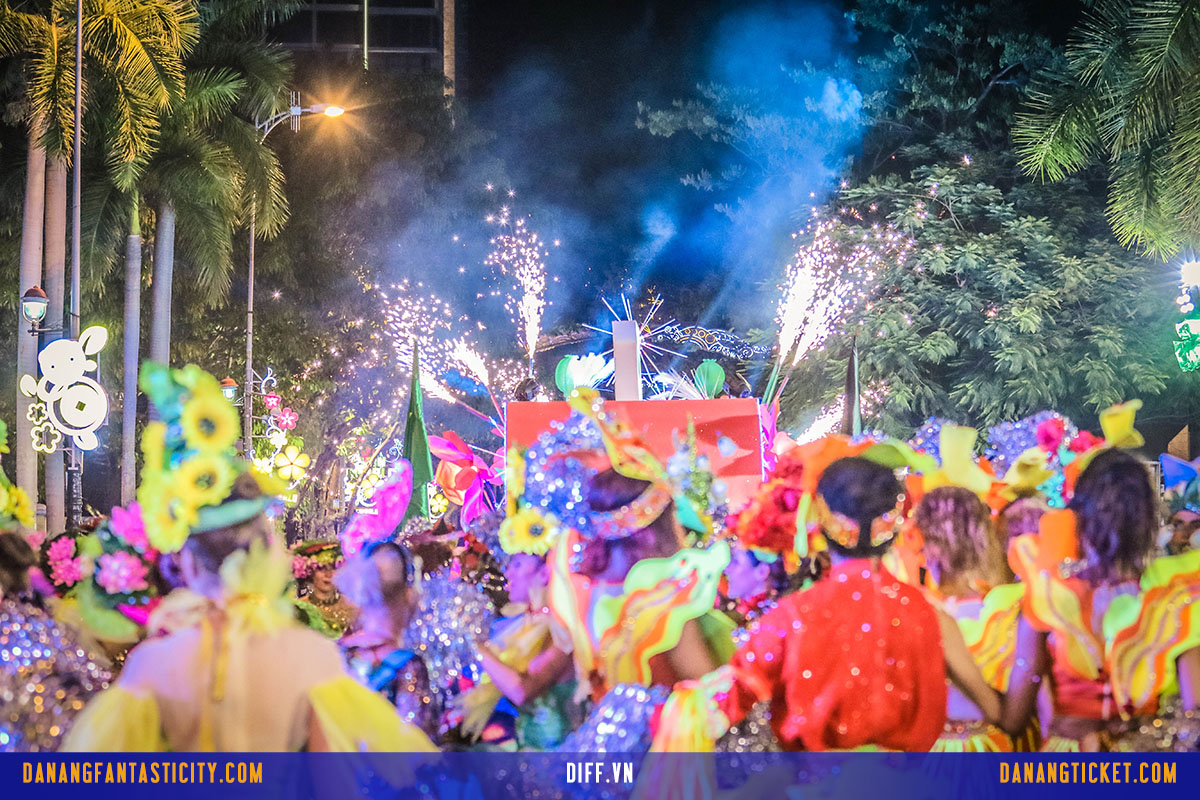 Invested and organized by Sun Group, this is the most special supporting event of DIFF every year.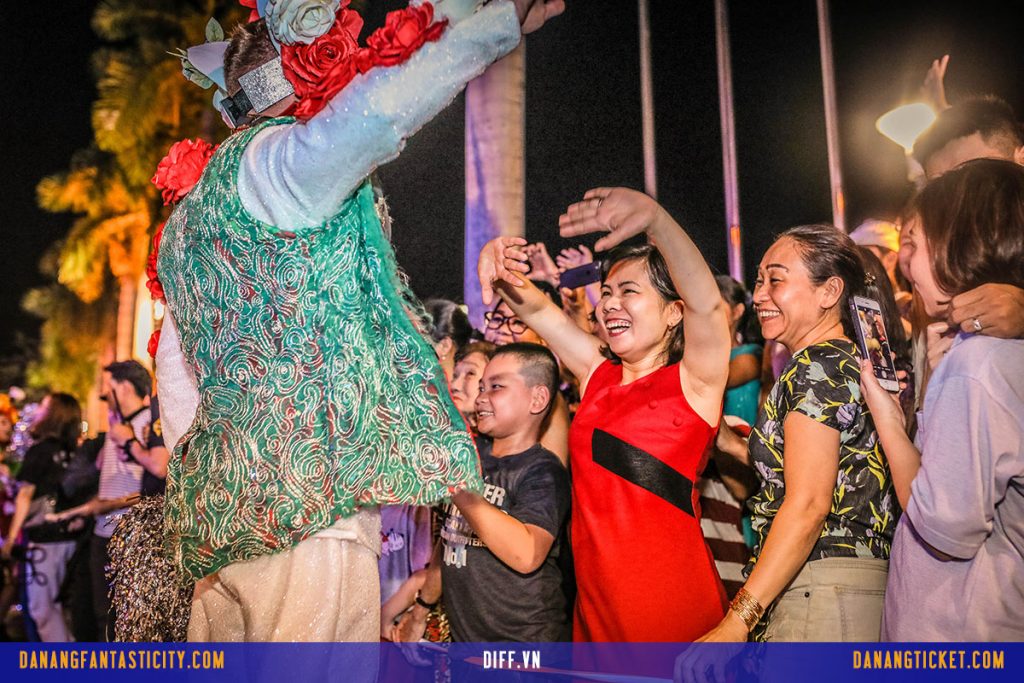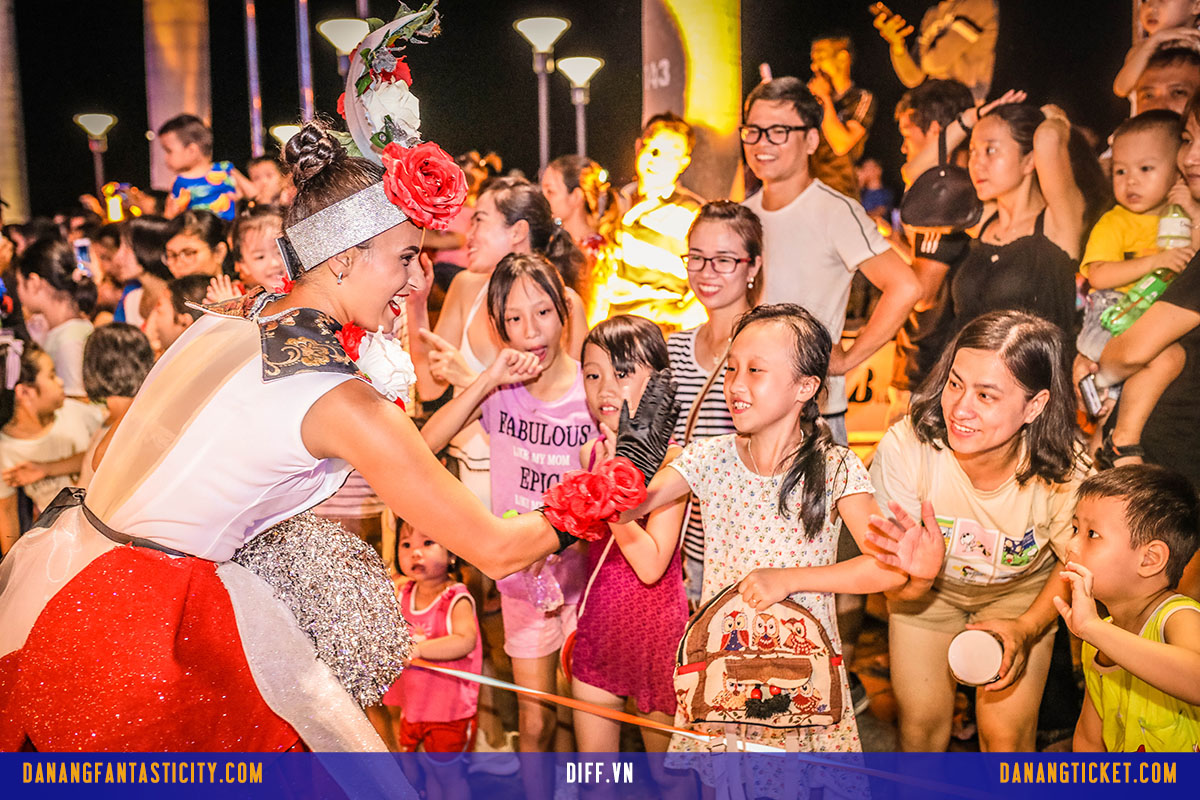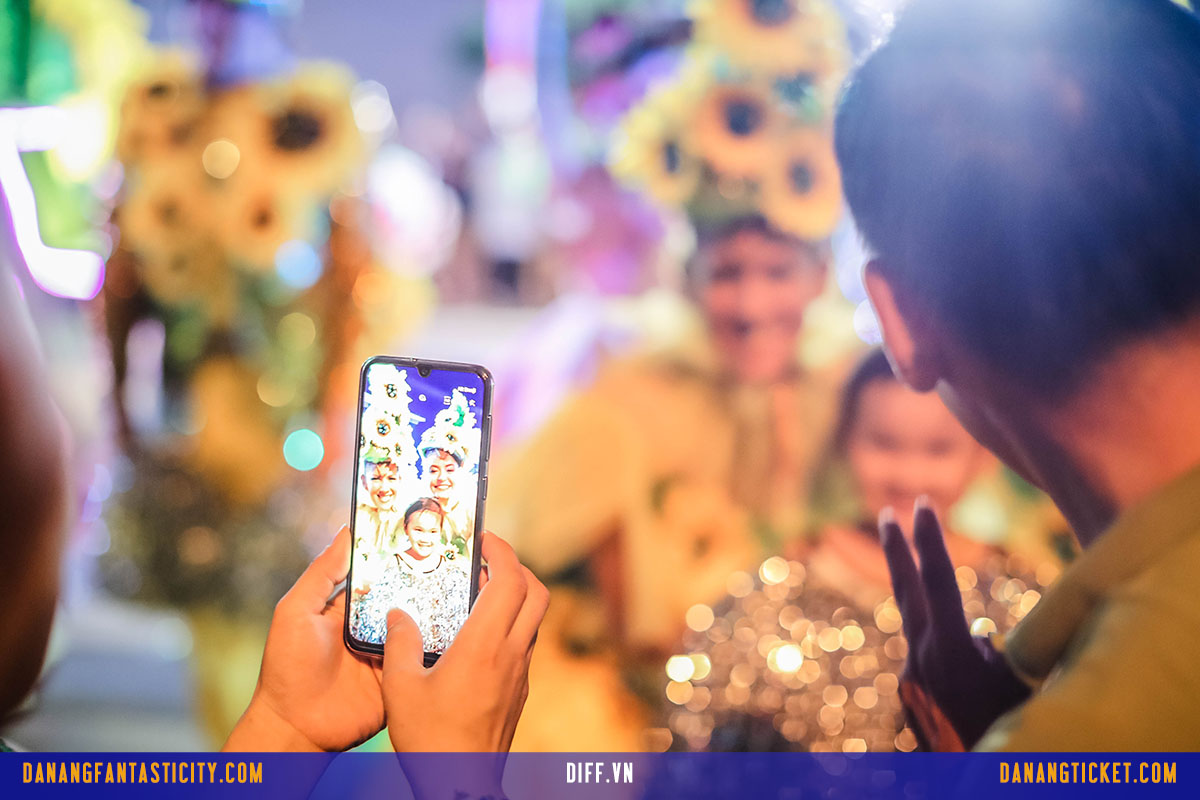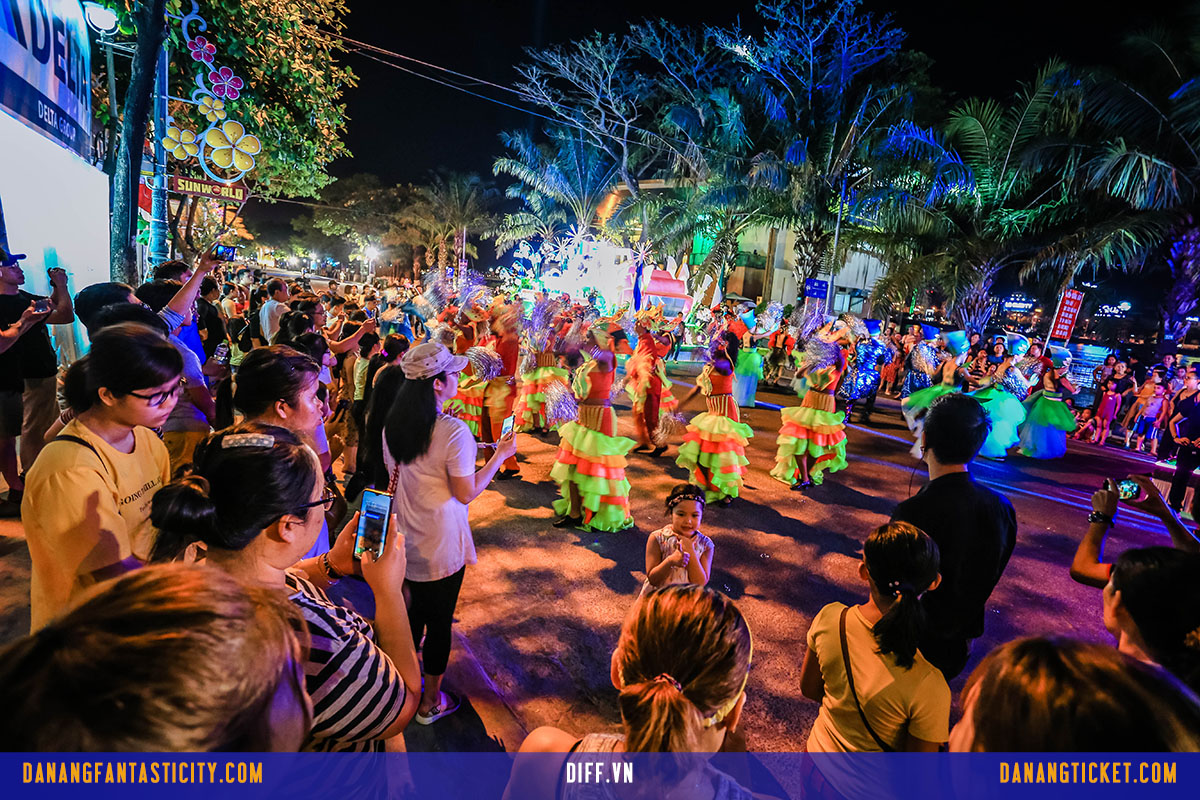 The Carnival festival DIFF brings the new atmosphere to entertain locals and tourists of Danang city.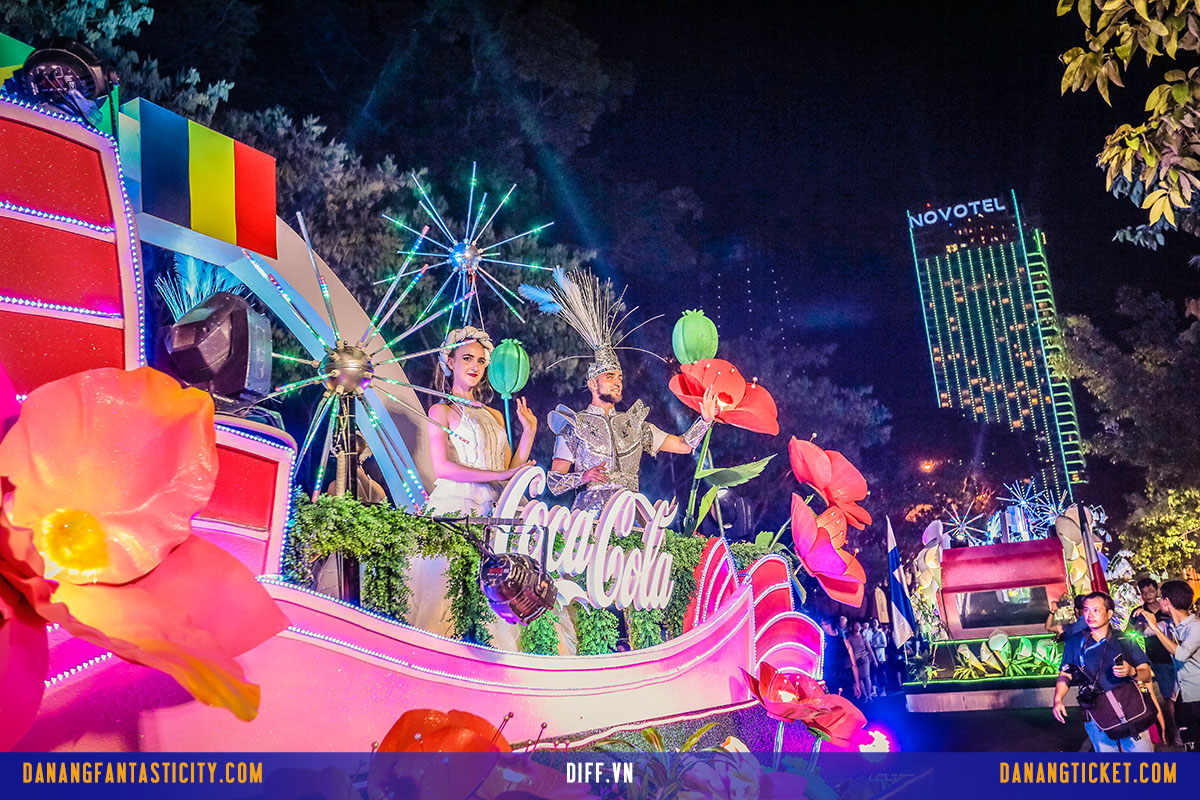 More than 80 professional international dancers will participate this year, with 4 flower cars beautifully designed, representing 8 countries participating in DIFF, creating an attractive festival space and show from art performances to colorful costumes.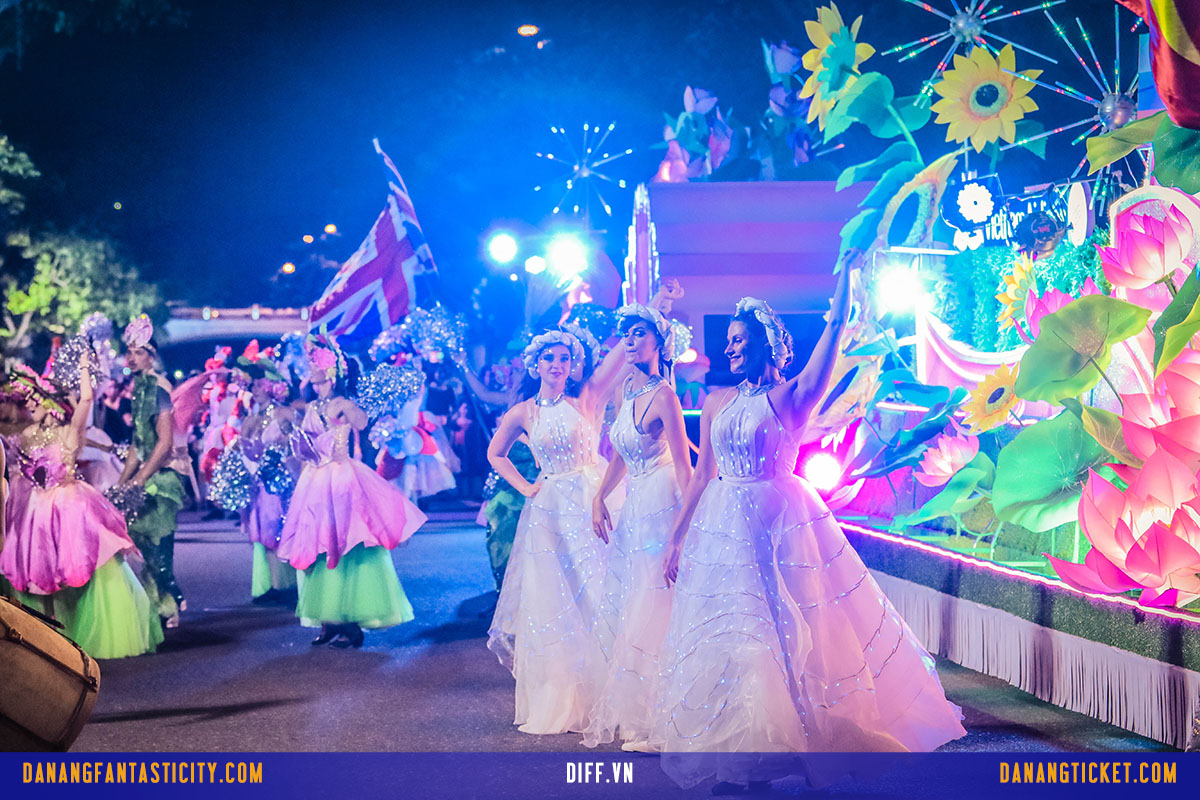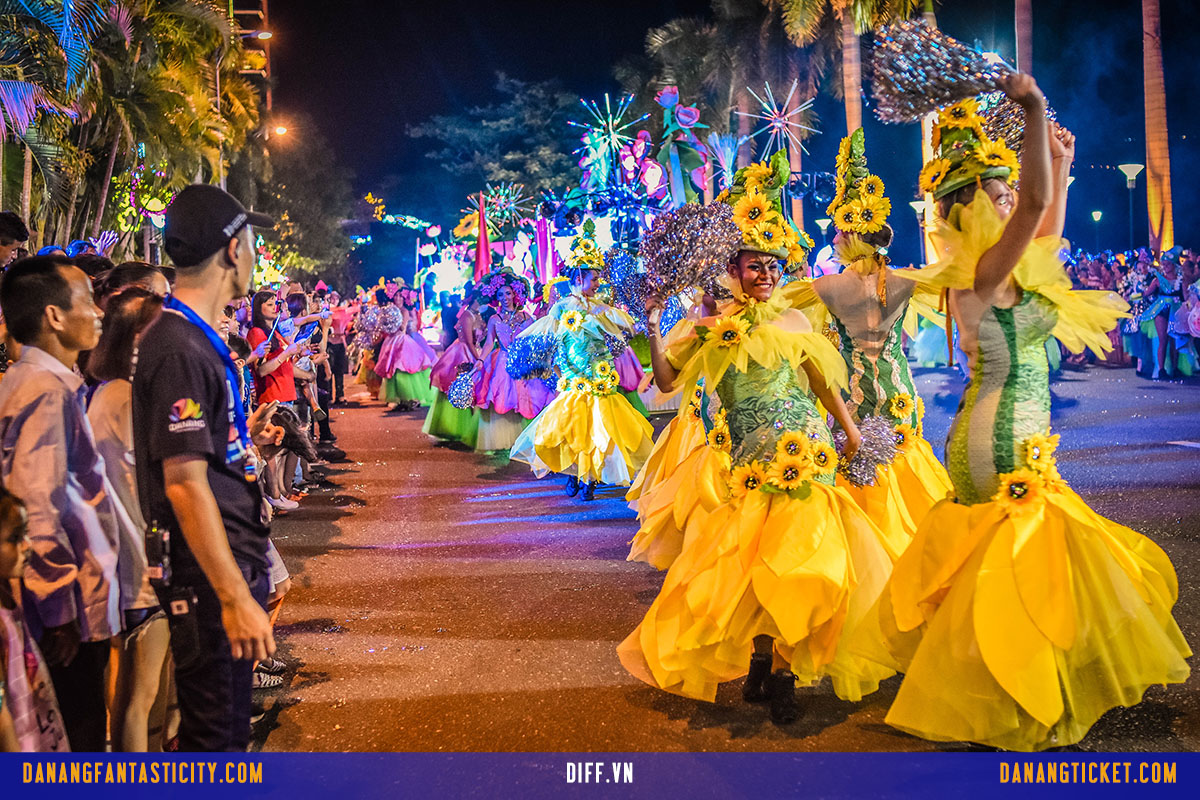 This year, rather than going on parade from one point through many different streets, 80 artists and 4 flower cars will be divided into 2 groups, going from 2 starting points – Han River Bridge and Novotel Danang Premier Han River – to the main square in front of Danang People's Committee on Bach Dang street.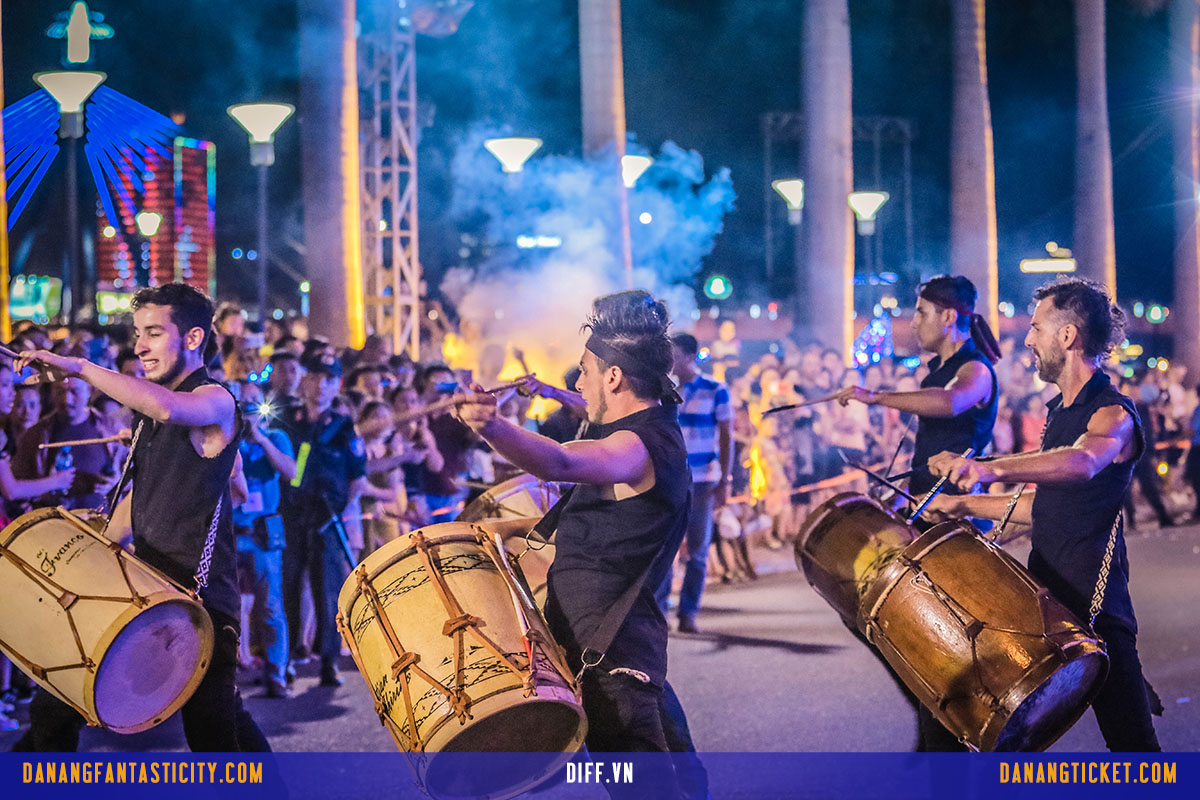 On their journey, the artists and flower cars will perform and greet the audiences in different stops, creating a wonderful atmosphere with street music at weekends.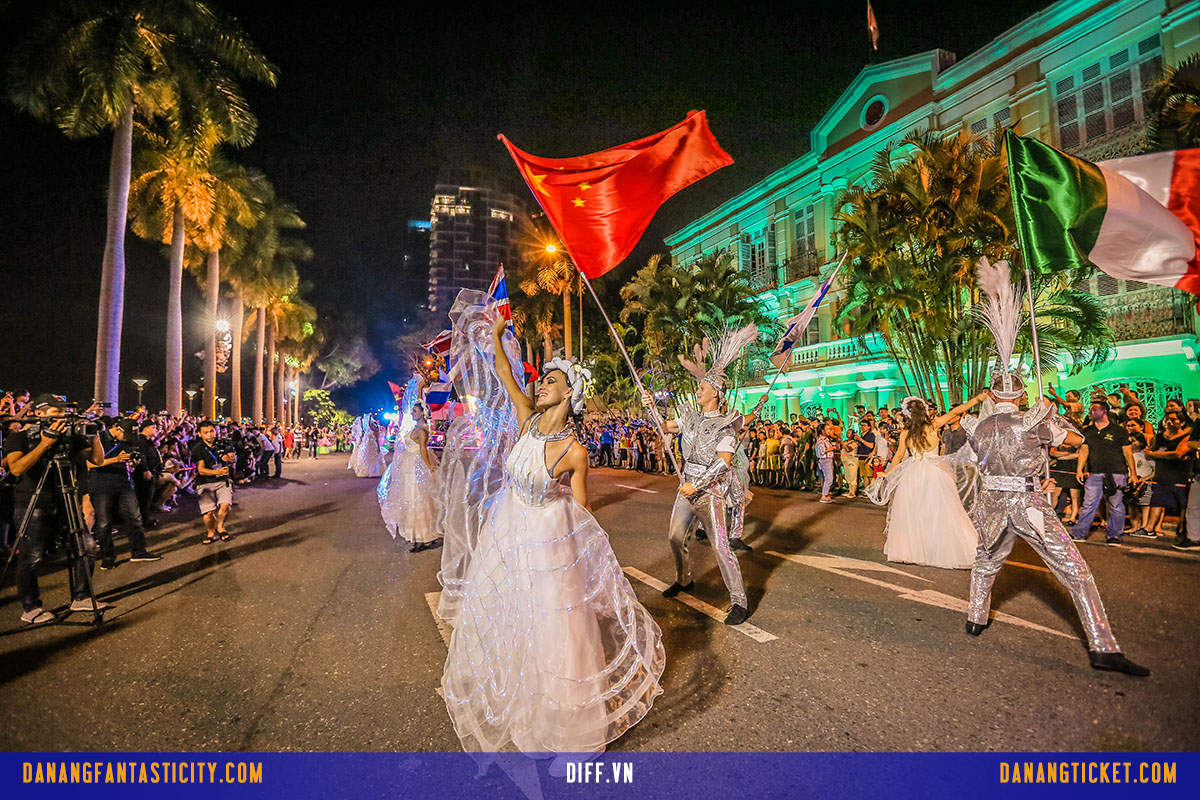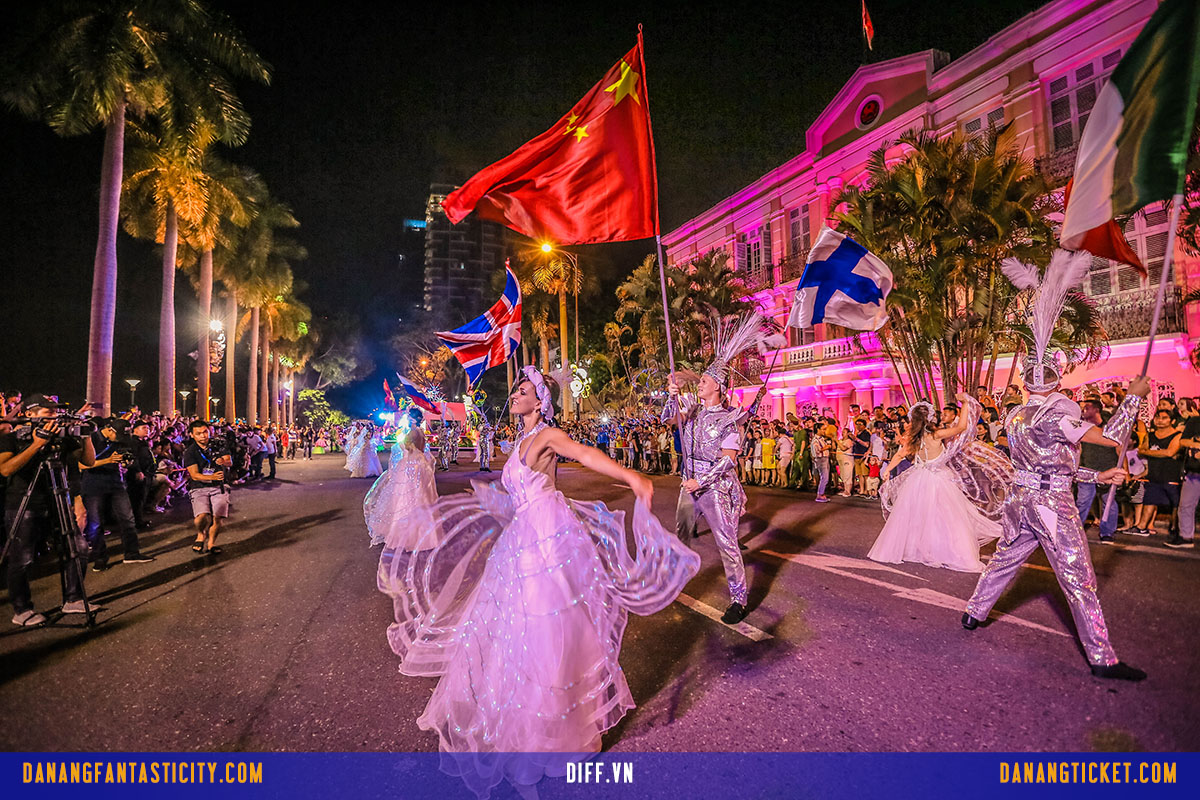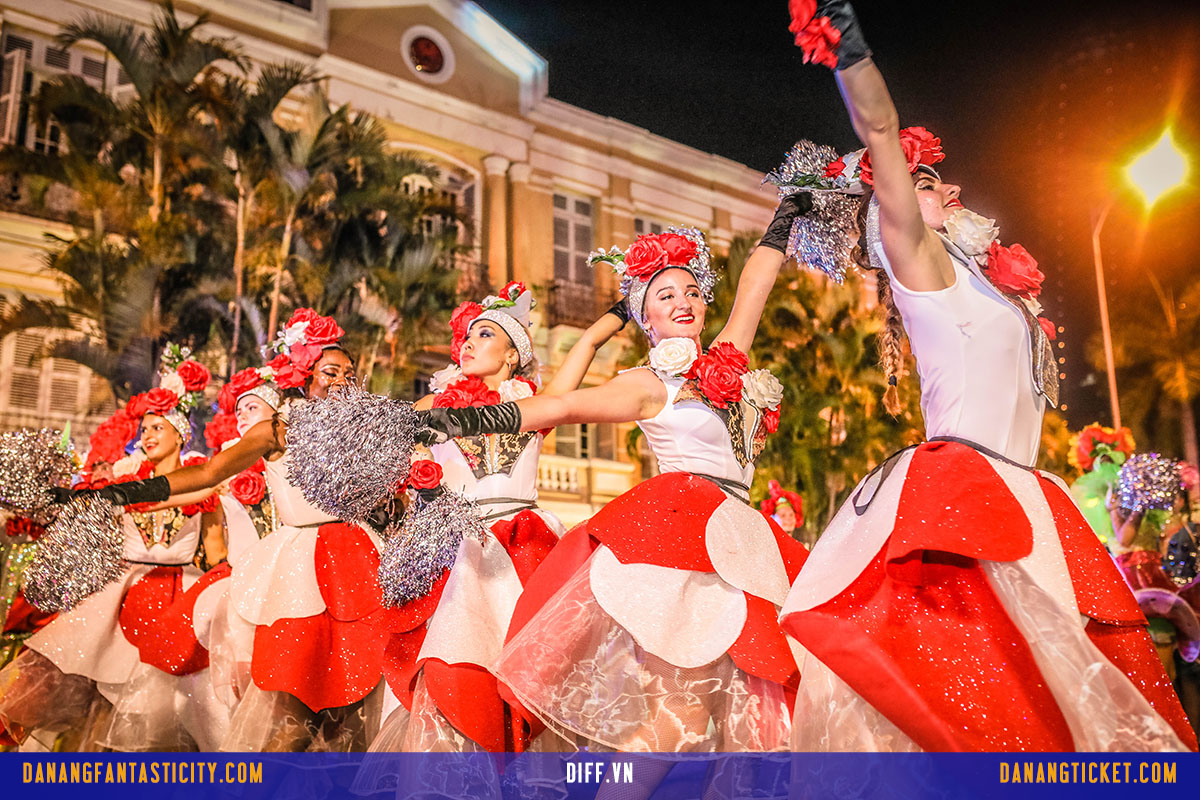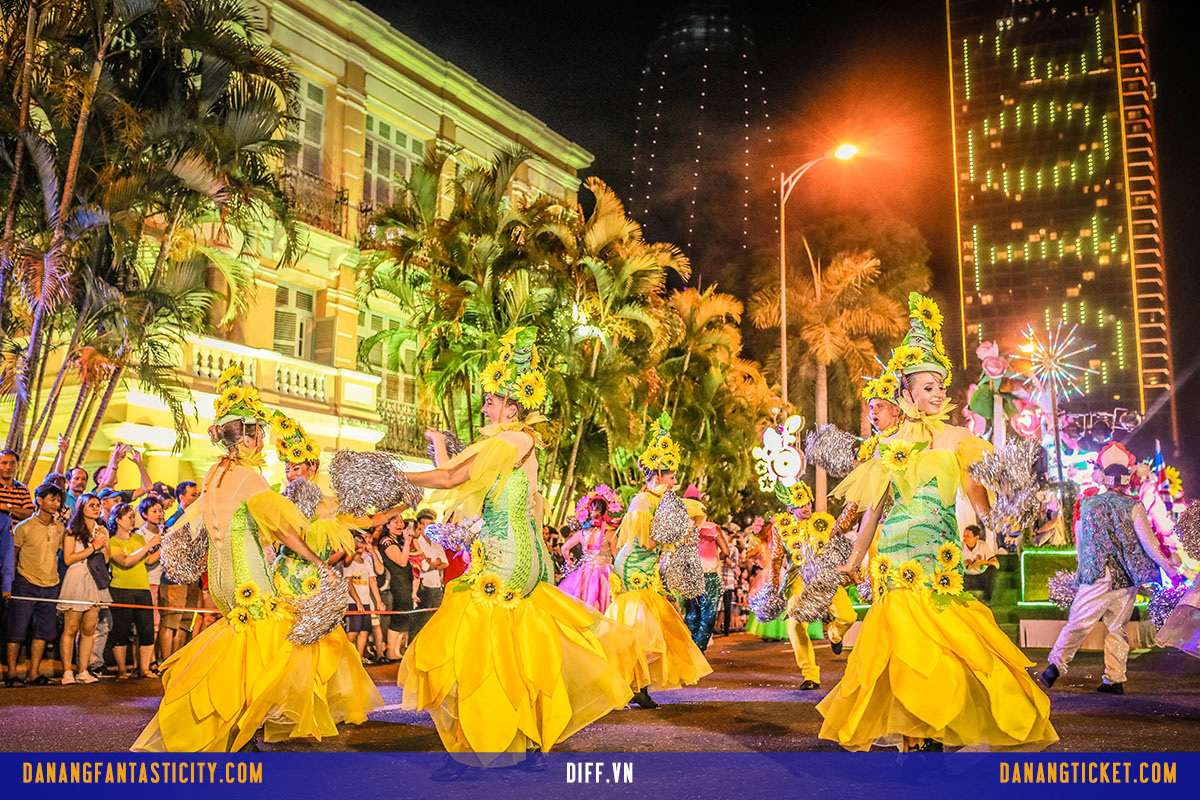 Like a journey to 8 different countries participating in DIFF 2019, tourists and locals will emerge in a Carnival 2019 to see a sweet Belgium, a dynamic China, an exciting Brazil, a colorful Finland, a fashionable Italy, a stylist UK, a glorious Russian and a traditional Vietnam, via the music and street art typical to each country.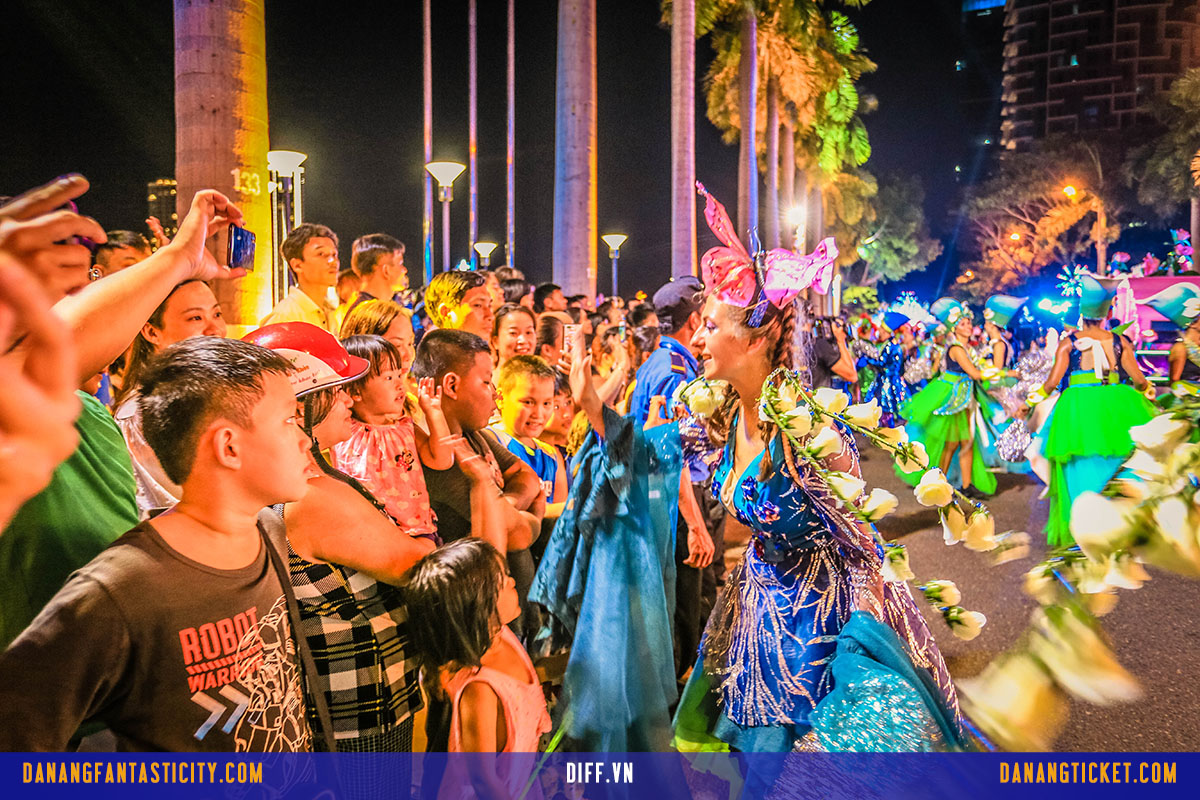 On the exciting background music of the most famous hits, come to join the exciting dances of the artists.
The European performers will also bring to Danang city a lovely European art atmosphere with living statue art, catchy dancing music. Carnival 2019 is the most moving party in Danang, inspiring the young souls ready to join in the excitement of summer.